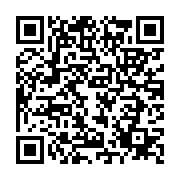 Quick print job. Scan QR Code or Click Now!!
All types of printing services, invoices, bill of quantities, stickers, stamps, and stamps, including graphic designs, labels, packaging, brochures, brochures, brochures, catalogs, stickers, calendars, all types of teaching materials. We have a team of quality. With more than 20 years of experience, with tools and machinery to produce prints. High quality and fast production. Ready to ship across the country.
Chaicharoen Inter Print Co., Ltd.
Offset Printing - Digital Offset and Inkjet, Shop Bill, Car Ticket, Tax Invoice, Continuous Form, Duplicator, Business Card, Stamp, Flyer, Brochure, Invitation Card, Sticker, Car Sticker, Sticker Glasses, Vinyl Banner, Sticker PVC Printing, Business Card Design, Packing Box, Soap Box, Cream Box, Candy Box, Cosmetic Box, Box, Chic Box, Box, Cosmetic label Coffee labels, coffee labels, coffee labels, labels, coffee labels, water labels, label design, product labels, label design, food stickers, stickers, cream stickers, water labels, candy labels. Jelly Label, Baking Label, Zipped Bag Label, Foil Sticker Label, Candy Label, Label, Candy Label, Food Sticker, Sticker Box, Sticker Boxes, packaging, label printing, label printing, sticker cream, labels, transparencies, labels, bottle labels.
Promotion Bill Book !!!!
Receipt / Invoice, Cash Bill, Delivery Order
Bill printing will not be difficult anymore ....
- Free design services!
- Design as required.
- do not think! Mould block
- reliable, beautiful
- Paper has a variety of colours.
- Inks, insoluble, long lasting
- Perforation is easier.
- Low volume print (minimum 10 copies)
- There is no running.
- 1 book contains 50 sets (more than pre-finished)
-------------------------------------------------------
Two-layer paper, size A5, 1 colour
Running No., 1 with 50 copies
100 books per 45 Baht .... only !!!!
Promotions Name card !!!!
Gift certificate for a minimum of 200 per one baht only.
- DIGITAL OFFSET Printing with 2400x2400 dpi resolution, sharp text
- cut with cutter business cards only. All the same size
Promotional stickers, labels !!!!
Print stickers, labels, just to A3 + sheets per 49 baht only.
**** The order is submitted correctly.
DIGITAL OFFSET Printing with 2400x2400 dpi resolution, even a small character ink saw the lasting, water-resistant sun.